---
Introduction & Installation
---
metid is a R package which can be used for in-house (MS2) database construction, and metabolite identification based on in-house and public MS1/MS2 database.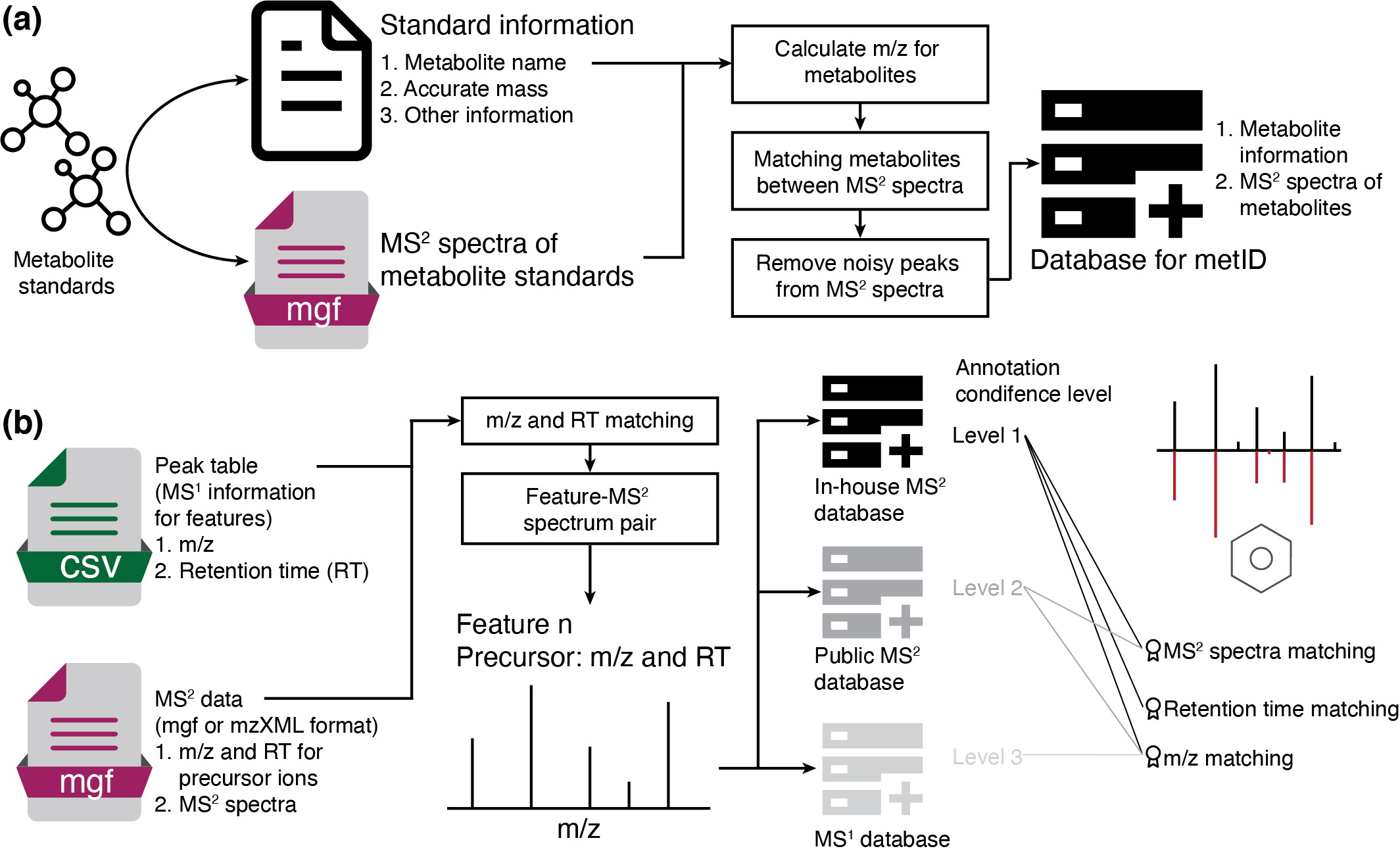 Please install it via github.
All the demo data for metid are from demoData, so please install it first.
metid is a part of tidymass, so you can also install it by installing tidymass.
Public databases
We have provide some public databases and our in-house databases, so if you want to use them, please refer this article, Database provided for metid.